Profitable
Email Marketing
For Ecommerce
We help Ecommerce businesses add 10-30% more revenue to their business in 90 days by increasing conversions and customer lifetime value with expert email marketing strategy and implementation.
Request a free email marketing audit even if you're not currently using email.
Please complete the form and one of our experts will reach out to show you where your business is leaking money and how to fix it. No Obligation.
Expert strategy & implementation
You and your team are busy, that's why we handle both the strategy and the implementation. You don't have to do any writing, designing, or programming...unless you want to. And you will always see everything we create before it is sent out to your customers.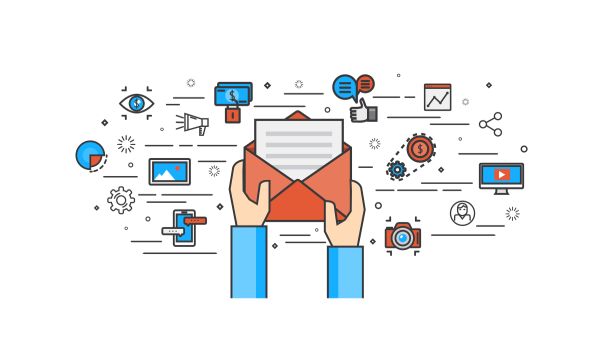 Our strategy is simple. Build you an email list of raving customers who want to buy from you over and over again. Send them only the content and offers that they are most likely to be interested in. And, finally, ask your raving customers for referrals and reviews to grow your revenues and brand.
Profitable Email List Building
We have multiple strategies to pack your email list full of buyers who will shop with you over and over again.
Fewer than 3% of shoppers are ready to buy now, that is why we strategically follow up with new shoppers to convert them into first time customers.
Dynamic Behavioral Response
We monitor your customers online shopping behavior and strategically send them content and offers they'll love.
Advanced Email Collection
We go beyond basic pop-ups and opt-in forms by using strategic offers based on your customers' unique behaviors to maximize your opt-in rates.
People hate to be sold, but...
They love to buy. Most ecommerce companies offer discounts and hard sell. We focus on educating your customers so they want to buy at full price.
We create strategic email systems that follow up with your customers whether it is 12am or 12pm, so you never miss a potential sale.
Strategic Manual Campaigns
New products, seasonal or overstock items? The bigger your email list gets, the faster it can solve big problems with bespoke one-time campaigns.
Testing...Testing...Is this working?
We track every email, click, and sale. Every month you will know exactly how much our emails are making for you. No marketing slight-of-hand, just the facts.
We guarantee we'll double your investment with us or we'll work on your account until we do. Request an audit to see if you qualify.
Our team has over 31-years of combined experience in online marketing, sales, and direct response advertising.
We grow your brand through sales, not by counting likes and follows.
We respond within one business day at the latest, usually sooner.
We believe in earning every dime we make. That is why we guarantee our work.
Request A Free Email Marketing Audit Today
1420 Zamia Ave
Boulder, CO 80302
daniel@yourloyaltribe.com